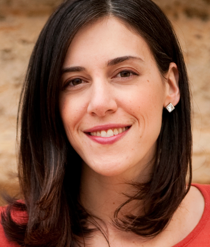 Amanda is the founder of DailyWorth, the leading financial media company for women. She is a thought-leader on the topic of women and money, working to advance women's financial confidence and wealth. She's an engineer by training, a sales woman by profession and a serial optimist at heart.
DailyWorth serves millions of women monthly via its daily newsletters and Website focused on money and career advice. Since its launch in 2009, Amanda and DailyWorth have been featured in the New York Times, TIME, Forbes, Parenting, Cosmopolitan and on NY1, CNN, FOX, ABC and NBC news.
DailyWorth is an online community of women who "talk money." The company aims to help women "earn more, save more, and spend smarter" through informative daily newsletters. The site has over one million e-mail subscribers, and web traffic is about to hit 2 million this month.
Amanda speaks to large audiences about women and personal finance and mentors young entrepreneurs on how to launch and maintain a successful business.
Visit Amanda at: https://www.dailyworth.com/