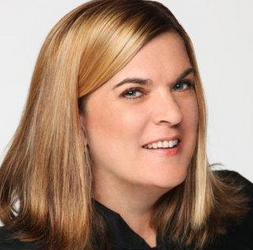 Ana Sortun was named the Best Chef: Northeast at the 2005 James Beard Awards for her restaurant, Oleana, in Cambridge, Massachusetts, which she opened in 2001. She had been invited to study in Turkey. Not knowing anything about Turkish food or culture but eager to learn, she accepted. "I imagined flying carpets and genies," she says wryly. But when she arrived in southeastern Turkey, Ana's host and her friends presented a potluck of sorts. "I tasted 30 amazing dishes from these women's family repertoires," she remembers. "I was stunned at how rich and interesting yet light everything was."
Known for unique Arabic-Mediterranean food, Oleana has received much local and national praise. Ana's commitment to locally grown food took a turn for the personal when a farmer selling spinach turned up at the back door of Oleana one day. "I knew then that I would marry him," she says. Since 2006, Siena Farms has been providing the restaurant with most of its fresh, organic produce. It is owned and farmed by the chef's husband, Chris Kurth, and named after the couple's daughter.
Ana's cookbook, Spice: Flavors of the Eastern Mediterranean, was published in 2006 and nominated for "Best International Cookbook" by the James Beard Foundation.
Visit Ana at: http://www.oleanarestaurant.com/