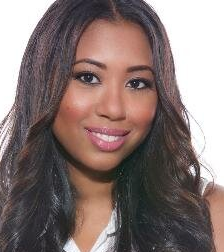 Jem is an entrepreneur, makeup artist and single mom. She didn't give up on her dreams because she has a child instead she hustled and made her dreams happen.
With over 10 years of experience in the beauty industry, Jem is a full-time, freelance, Professional Makeup and Hair Artist who prides herself on having a very keen eye for beauty and is highly detail oriented.
Jem has built her career working with a number of prominent commercial and advertising clients, seen her beauty and editorial work published in a multitude of publications, and worked on various film, television, and video sets.
Visit Jem at:  http://www.beautybyjemz.com/