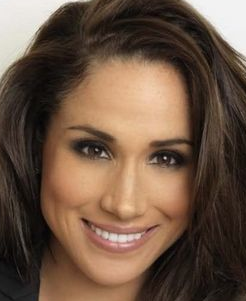 Meghan is an actress and UN Women Advocate for Women's Leadership & Political Participation. She stars as Rachel Zane on the hit series "Suits.
Meghan is the founder of "The Tig, an online hub for the discerning palate – those with a hunger for food, travel, fashion & beauty. She says, "I wanted to create a space to share all of these loves, to invite friends to share theirs as well, and to be the breeding ground for ideas & excitement – – for an inspired lifestyle."
I often write about the moments in life that take your breath away – the ones you only have the luxury of experiencing when you say "yes" and when you live your life with an unbridled passion and quiet fearlessness – last night was the ultimate. After nine months of quietly working behind the scenes with UN Women, of shadowing meetings, and traveling from DC to Rwanda to absorb a wealth of knowledge, I am so grateful to now be able to share this with you.
It is said that girls with dreams become women with vision. May we empower each other to carry out such vision — because it isn't enough to simply talk of equality. One must believe it. And it isn't enough to simply believe in it. One must work at it.  Let us work at it. Together. Starting now." It is said that girls with dreams become women with vision. May we empower each other to carry out such vision — because it isn't enough to simply talk of equality. One must believe it. And it isn't enough to simply believe in it. One must work at it.  Let us work at it. Together. Starting now."
Visit Meghan at:     http//:thetig.com/