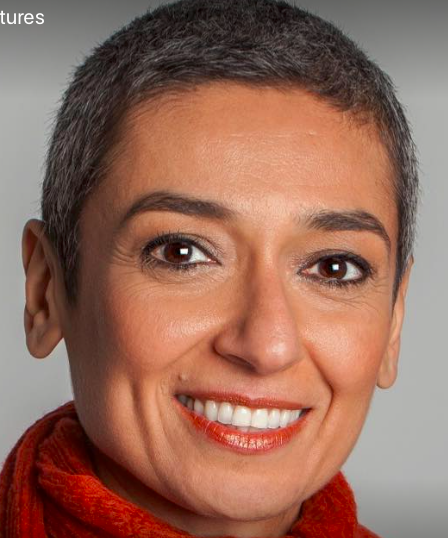 Zainab Salbi is a humanitarian, media host, author, and founder and former CEO of Washington-based Women for Women International. She is dedicated to serving the cause of women and marginalized voices. People Magazine named her as one of the "25 Women Changing The World" in 2016, Foreign Policy Magazine named her as one of the "100 Leading Global Thinkers," and Fast Company identified her as one of 100 "The Most Creative People in Business".
At the age of 23, Zainab founded Women for Women International, a grassroots humanitarian and development organization dedicated to serving women survivors of wars by offering support, tools, and access to life-changing skills to move from crisis and poverty to stability and economic self-sufficiency.
In October 2015, Zainab launched The Nida'a Show, a ground-breaking talk show dedicated to addressing and inspiring women in the Arab world. She launched The Zainab Salbi Project, an original global series in collaboration with Huffington Post and AOL.  In her new series, she fearlessly travels the world shedding light on global issues through the incredible personal stories of people who are struggling, surviving and thriving in a sea of conflict.
Visit Zainnab at: http://zainabsalbi.com