About Women Rock Project
WomenRock Project™ is the largest video library of women's wisdom to inspire, educate, and motivate you. Video clips for, by, and about women offer personal revelations of women living passionate, joyful lives. They share the insights and secrets gained from their own life experiences. With new videos every day, we're here 24/7 to inspire and delight you. These stories will give you the courage to become the hero of your own life so together we can change the world.
About the Founder and Director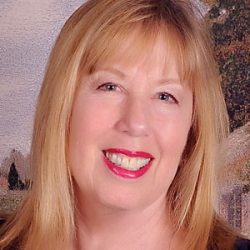 Sherry Brier is a lifelong successful entrepreneur for 30 years who is passionate about inspiring women to reach their highest potential. She is founder and director of WomenRockProject.com, the largest online video library of women's wisdom to inspire, educate, and motivate.
Sherry began her quest to create beauty as a jewelry designer for 20 years. In her desire to inspire and teach other women to pursue their own creative paths, she founded and directs Inner Rhythm Movement Arts Institute. She is the author of Doorway to Ecstasy: A Dancer's Initiation, a book about her 30 years teaching, choreographing, performing, and directing two dance companies.
As an anchor for Sibyl Magazine with a column, Living Your Magnificent Feminine Life, Sherry has continuously inspired women to open new businesses, become professional dancers, and follow their dreams.
Sherry says, "My personal mission is to manifest my highest dreams and visions, to inspire others, and to be a light in the world. My world vision is to make Women Rock Project a daily destination for women around the globe – that it will help us remember that everything changes, all things are possible, and to let love radiate."