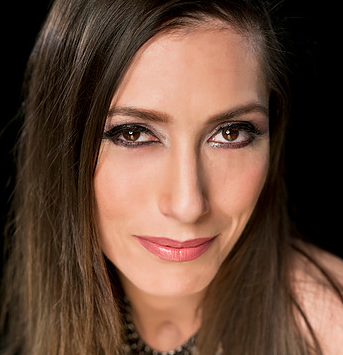 Mariam Paré is a professional painter whose life was transformed through an unexpected and tragic turn of events more than 15 years ago. At a crossroads that could have ended her artistic career, Mariam's story is about reinventing herself and living life without limitations.
Mariam always loved to paint ever since she was a little girl. Her family was aware that she was born an artist. This passion for creating art continued throughout her teenage years, and as an aspiring and talented college-level art student, Mariam dreamed of a career making art. However, Mariam's journey was diverted tragically off course when, in 1996, at the age of 20 years old, she became the victim of gun violence.
"It was an all-too-real example of being in the wrong place at the wrong time. I sustained a C5/C7 spinal cord injury that rendered me quadriplegic. My life was never the same again. The injury left me with only limited function in my hands and permanently unable to walk. I had a 5 month long rehabilitation process, during which I had to relearn to do almost everything I had previously taken for granted. Painting was one of those things I discovered that I could still do, but just in a different way."
Eighteen years after her violent injury, painting by mouth has become second nature for Mariam, who now proudly possesses painting skills tantamount to that of any able-bodied counterpart. She exhibits her work in galleries both nationally and locally as well as in numerous private collections.
Visit Mariam at: http://www.mariampare.com/